South Africa- Accentuate Wants To Boost Export Revenue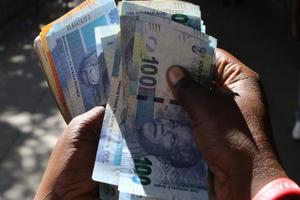 The AltX-listed flooring and chemicals manufacturer and distributor and water treatment solutions provider Accentuate is aimed at reviving its export revenue.
The chief executive of Accentuate, Fred Platt also confirmed it was continuing its efforts to recover about R75million it was defrauded of by a former financial
director and the growing future importance of the company's water treatment solutions.
Platt said historically their exports to Africa contributed between 10 to 15 percent of revenue, but with the decline in commodity and oil prices majority of the export business had been tapped off. The group has planned to explore other markets as they already have a good presence in Africa.
"The US market according to us is not looking very positive. But other markets like Australia do hold promise and we will be exploring those, but we will predominantly be an African player," he said. Platt said the company would ideally like exports to contribute about 25percent of total revenue, but admitted this was not easy to achieve and was probably a three-year project.
The appointment of Maarten Coetzee as chief financial officer, the engagement of PricwaterhouseCoopers as external auditor and new providers for both internal audit and company secretary services were all part of the groups internal measures to bolster the control on the environment including strengthening the audit and risk committee said Platt
The sluggish infrastructure expenditure and the recessionary environment experienced in the construction, manufacturing and mining sectors where Accentuate was strongly represented was the cause of the decline in the revenue Platt said
"We are confident that the government infrastructure spend will improve, but to offset what we foresee as another difficult six months ahead, we are taking remedial actions now, including a conscious reduction of inventories through a structured programme.
"Although this impacted profitability during the year, the benefits in terms of cash generation and rightsizing the East London facility are already visible," he said.